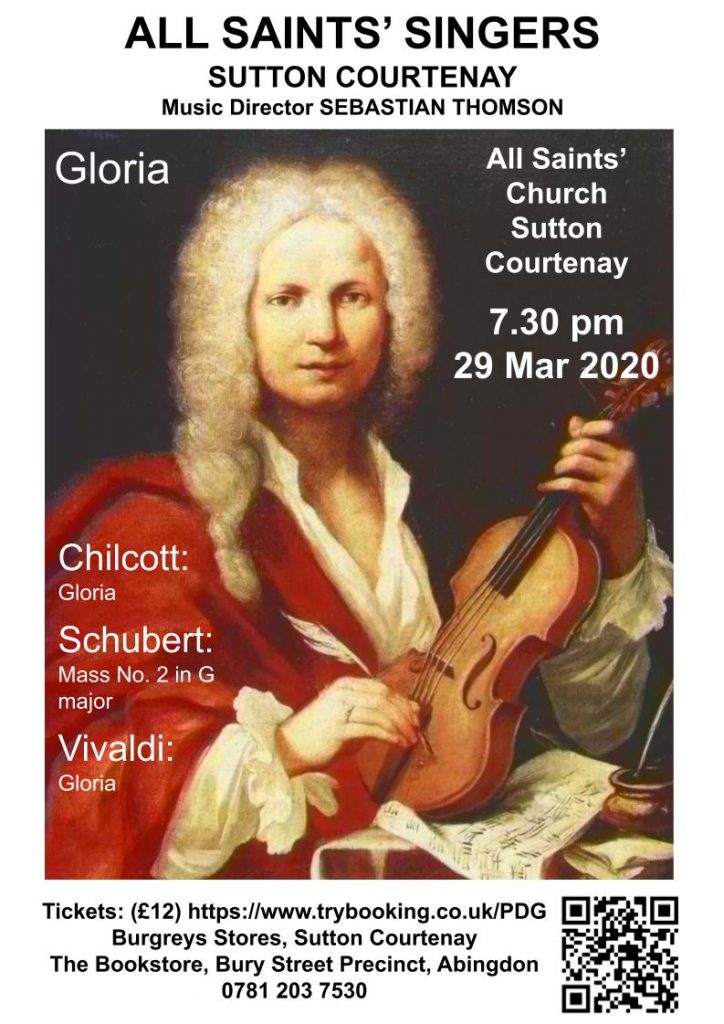 I have sung and conducted a number of great Glorias by the likes of Vivaldi, Poulenc, and John Rutter, and so it was with a certain amount of trepidation that I approached the writing of this piece. A few years ago, a young American singer from a children's choir festival I was conducting said to me that she liked the piece of mine that they were singing. She then told me that she had recently sung another new piece that she really liked by 'some guy called Vivaldi'. She asked me if I knew him. I was so struck by this, because to this young lady the piece might have been written yesterday. To her it felt fresh and communicative, and I thought, if I could emulate those feelings for just a few moments, I would be happy. Vivaldi's Gloria was very much in my mind when I wrote my own setting.
Bob Chilcott © 2017
Bob Chilcott – Gloria
Franz Schubert – Mass No. 2 in G major, D 167
Interval
Antonio Vivaldi – Gloria, RV589
The performance will be on the 29th March at 7:30pm.
Tickets cost £12, and may be obtained from: